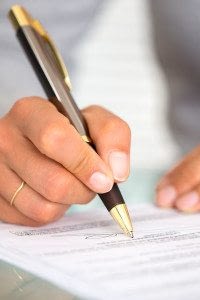 Since 1995, Princeton Communications has been assisting medical groups in growing their Workers' Compensation revenue. We do this by interfacing daily with the Five Major Sources of Workers' Compensation business:

Fortune 500 Companies (self-insureds)
Insurance Companies
Third Party Administrators (TPAs)
Managed Care and Managed Case Management Companies
Government, Governmental Agencies, and School Boards
If you want to increase your Workers' Compensation business, then you really have only three ways to do it:
Take an existing Full Time Employee and assign them to promote the practice to the Workers' Compensation Industry.
Hire, train and manage a Full Time Employee to do that work.
Outsource this work to a company whose core business is exactly what you need. Princeton is less expensive, faster, and better than either of the above methods – let us show you why.
Princeton maintains a proprietary database of the decision-makers in the industry. In addition, we work with your practice to train all involved on the nuances of Workers' Compensation. This training pays dividends – as all will become better at the treatment of Work Comp.
Our core belief is that the choice of the right doctor at the beginning of a Workers' Compensation claim improves the outcome for everyone.